Assalamualaikum,
Just wanna tell u guys...
I GOT A NEW PHONE... xD
It's a Nokia 6220 Classic.. n_n
Okay, it's not new, but clearly has been used...hehe
The reason why i chose to buy a used set is because the price of the new set is about RM680 or USD $224..
Meanwhile, the price of used is only about RM330 or USD $109..
Well, u can calculate for yourself how much the price differs..so, why should i buy the new ones when the used set is still good and can be used again.. :)
The specs that i love about this phone is that it has Carl Zeiss 5MP camera with Xenon flash...how good is that? What do u want more? Okay, apart from Carl Zeiss 12MP..hehe xD
The Xenon flash makes the phone looks almost like actual camera...if you bought the ordinary flash-camera phone, you will notice the flash is just Light Emitting Diode (LED) type..which is not quite bright...and some of the phone haven't got any flash at all...
If you guys cannot imagine that..let's have a look at the car lamps below..
The upper lamp is almost similar to xenon lamp..and the yellowish lamp is the ordinary lamp..there u can see the difference of how bright the xenon lamp is..
That's why the xenon lamp is prohibited to use as car lamp in some country, because of its brightness can temporarily blinded other road user..
But, the main reason why i bought this phone is because i want to make use of the GPS function..i've tried a lot to use the navigation function on this phone,,but still no success.. =(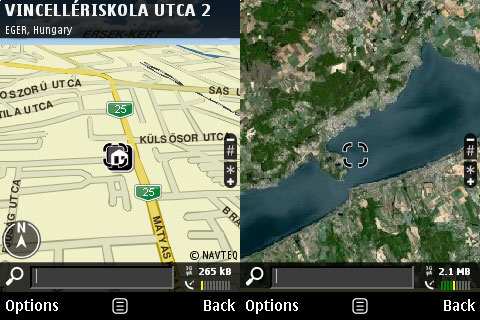 Then, i tried to search Nokia site about the navigation on this phone..then, it said that the phone only has the maps of several country. And if I want to view the maps of my beloved country, i have to download from Nokia website and installed it on my phone...well, i haven't tried that yet..
Maybe tonight I will download the file..if the GPS works well, lucky me..if not, let's be patient... :D
Okay,,that's all for now..